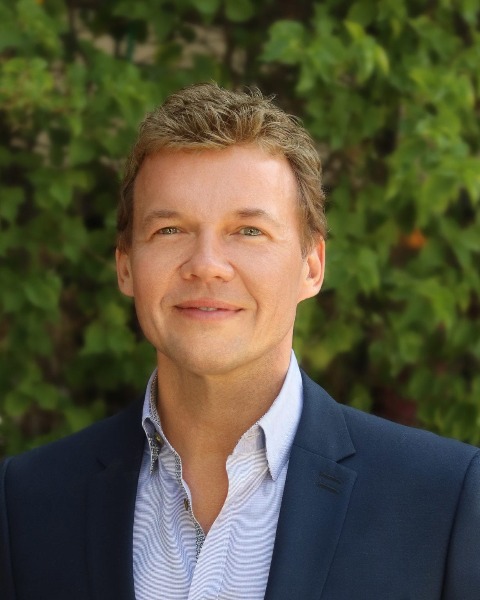 Raymond S. Douglas, MD, PhD
Orbital and Oculoplastic Surgeon
Cedars Sinai Medical Center, Los Angeles, CA
Dr. Raymond Douglas is a board certified oculoplastic surgeon in Beverly Hills, CA, specializing in reconstructive and aesthetic surgery, including patients with thyroid eye disease, previous unsuccessful surgery (blepharoplasty), cancers of the eyelids and face, and trauma-induced injuries.
He also has a practice in Shanghai, China and is frequently asked to teach his novel techniques to other surgeons internationally. Prior to opening his private practice in Beverly Hills, he served as the director of the Thyroid Eye Disease Center at the University of Michigan Kellogg Eye Center. His expertise in treating thyroid-associated eye diseases and cosmetic and reconstruction surgeries has made him a highly respected and sought after physician. Currently, Dr. Douglas is also currently the Director of the Orbital and Thyroid Eye Disease program at the prestigious Cedars-Sinai Medical Center in Los Angeles.
He is widely recognized for his ground-breaking research on treatments for Graves' or thyroid-associated orbitopathy. He is currently the co-principal investigator of a multi-center international phase 3 clinical trial investigating the safety and effectiveness of a novel agent for the treatment of thyroid eye disease. This is the largest clinical trial ever conducted for a biologic in thyroid eye disease.
Dr. Douglas has published more than 100 peer-reviewed articles and textbook chapters and his special interest in thyroid eye disease has led him to lecture on the topic on a national and international basis. He is also the author of the definitive textbook on the many facets of care for thyroid eye disease.

Presentation(s):